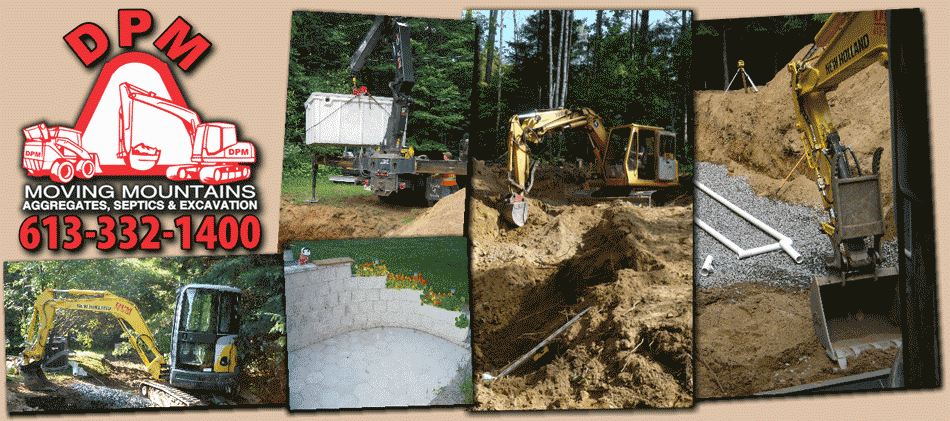 DPM started in 1995 and has served the Hasting County for over 25 years. Starting as a one man operation with a do-it-all attitude, DPM has grown to be one of the larger companies in the area.
DPM is certified in Septic Repairs and Installation, ICF buildings, and Ministry of Environment certified.
DPM carries and supplies all aggregates, and is capable of completing all your excavating needs; including digging basements, installing driveways, complete excavation layouts, and landscaping.
DPM is the company that can make your next excavating job a breeze. Even if you've been dissatisfied by other contractors, DPM will try to meet your needs
Our motto is: If you're happy, tell a friend; if you are not happy, tell us!